Femboys are gracing us with their dazzling skirts, flowing dresses, cute tops, and nail polish. We take a look at the history and influence of TikTok's sweetest trend.
If you haven't downloaded TikTok yet, you may be unaware of the emerging community of Femboys sweeping the platform. A popular term for cisgender or non-binary users breaking traditional norms of masculinity, Femboys are bringing a non-conformist, self-confident attitude to the surface and people are loving it.
However, the roots of this trend run a lot deeper than the average TikToker may be aware of.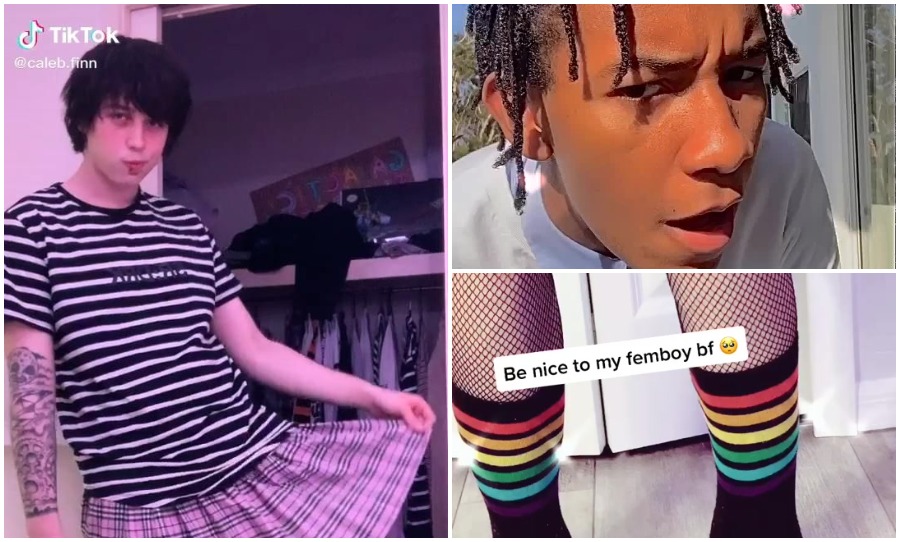 History of the femboy
Before we jump into the viral vids, it's worth looking at where the term began. In the late '90s, 'femboy' was a word used to belittle men who didn't fit into traditional standards of masculinity. In the 21st century, however, the term has been reclaimed as a positive means of self-identification. Beginning on the ever-grinding cogs of Reddit and ending up on TikTok, a community using the term to subvert the norms of gender have quickly grown into a viral sensation.
The hashtag #femboyfriday has over 250 million views on TikTok and it's showing no signs of slowing down.
TikTok user @thatsusboi has been largely credited with bringing the femboy to the attention of TikTok's 800 million users.
Seth's gender-bending style was an overnight success, with his killer videos racking up over a million views. In an interview with VICE, the seventeen-year-old stated, "the term [femboy] gave me a community."
Meanwhile, in the music world…
While femboys continued to populate online spaces, redefining masculinity to great avail, one particular celebrity was making very similar waves. His name? Harry fucking Styles. And it must be said, combating toxic-masculinity had never looked quite this good.
In between dropping stunning music videos such as Treat People With Kindness, Harry has been posing for the likes of Vogue Magazine, advocating for free self-expression and upsetting squares in the process.
In discussion with the magazine, the former 1D singer gave some intriguing insight into his new style:  "I think with music it's so important to evolve – and that extends to clothes and videos and all that stuff. That's why you look back at David Bowie with Ziggy Stardust, or the Beatles are their different eras – that fearlessness is super inspiring."
As he mentions, Harry isn't the first celebrity to rep the femboy name either; think Jaden Smith, Mick Jagger, David Bowie, to name a few.
Femboy criticism
Unfortunately, freedom of gender expression is still looked down on by many small-minded people in society. This outdated rhetoric prevents many people from feeling safe to live as themselves, something which TikTok user Jaydden discussed to VICE. "Over time, my videos reached the wrong side of TikTok, and I received thousands of hateful and homophobic comments," Jaydden explained.
"It made me feel horrible for just being me and expressing myself." To minimise the sort of bigotry Jaydden experienced, the best thing we can do is call out unwarranted behaviour. As Young Thug says: "When it comes to swag, there's no gender involved."
Some of our favourite #femboyfridays
Up next: Ben Shapiro and Candace Owens whinge over Harry Styles' Vogue cover, feel the wrath of his fanbase